When we talk about narrative, we're referring to a shared interpretation of how the world works, that gives meaning to our lives. At Visma Tech Portugal, our people have the ability to rethink the narrative of their careers through their personal ambitions and life contexts.
How do they actually do that?
Embrace the Nordic culture – We work together to reach our goals, but you get to be in the driver's place to get there. We truly believe in Autonomous Teams that follow DevOps principles, and you always have ownership and support to increase knowledge in relation to Security, Reliability, Scaling, and Public Cloud.
Make an impact from day one – You will be part of setting up and growing our new tech center in Porto. Umbrellas are not allowed when there is a brainstorm in our team and we welcome all perspectives and ideas to the table.
Grow – As a developer, you will find plenty of opportunities to grow and shine brighter, but here we value skills over seniority and whatever it takes to keep you growing – you're invited and we're invested.
We are all flexible here – We feel that our values live in our hearts, not in our open spaces or from 9 to 5. You get to choose when, where and how you perform your best, we are all flexible here and prioritize our work-life harmony.
Come as you are – We like to think we are an ecosystem of companies, cultures, people, and personalities where you get a sense of belonging right away. Your unique experiences, personality, and how you see the world are vital to us all.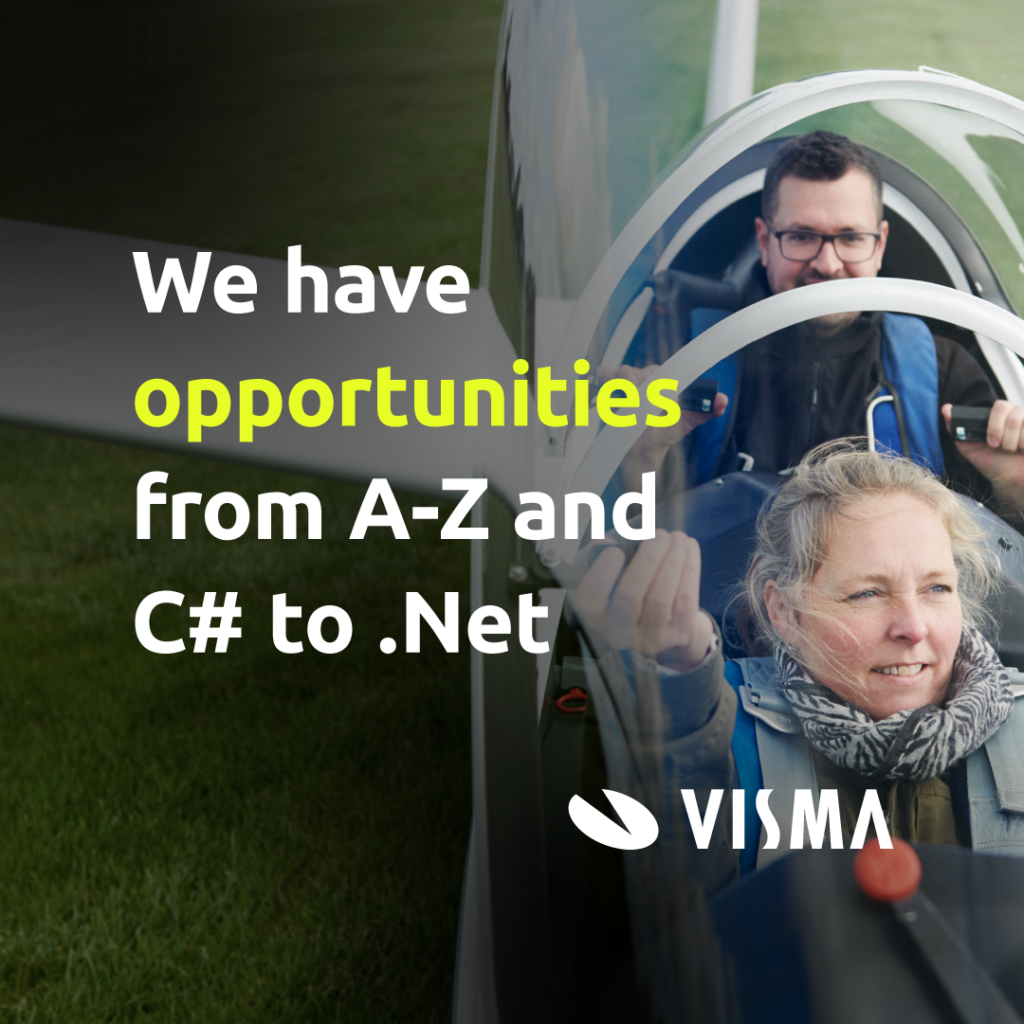 Probably one of the best parts of the new tech center in Porto is the feeling of being a local startup with the perks of belonging to Europe's leading software company.
Visma is a leading provider of mission-critical cloud software for over a million small businesses, medium and large enterprises, and public sector customers in Europe and Latin America.
By taking advantage of opportunities in a fast-moving market characterized by rapid development in technology, Visma has turned into an international leader in cloud software delivery.
Visma Tech Portugal will strengthen Visma's extensive tech community across Europe, and aims to attract a team of 200 talented developers by 2025. If you're interested in learning more about the establishment of Visma Tech Portugal and our opportunities, let's get in touch.