Our new report, sponsored by Gympass, dives into cross-border remote work and relocation trends across the IT industry. Its results come to strengthen what we already suspected and they tell us two things: IT professionals want to work remotely and Europe is not an emerging tech hub—it is an established one. 
What is cross-border remote work?
To put it simply, cross-border remote work is when professionals work remotely for a company located in a different country from their country of residence. This type of work arrangement has been gaining the attention of IT professionals largely due to the pandemic-induced remote work "boom". 
It's no news that the pandemic opened the eyes of many people, talent and businesses alike. IT professionals suddenly realised that they could work for companies anywhere in the world and thus pursue a very competitive salary, while companies realised they could suddenly look for the best IT talent from a huge pool of candidates. 
Working remotely cross-border is better for your lifestyle and your wallet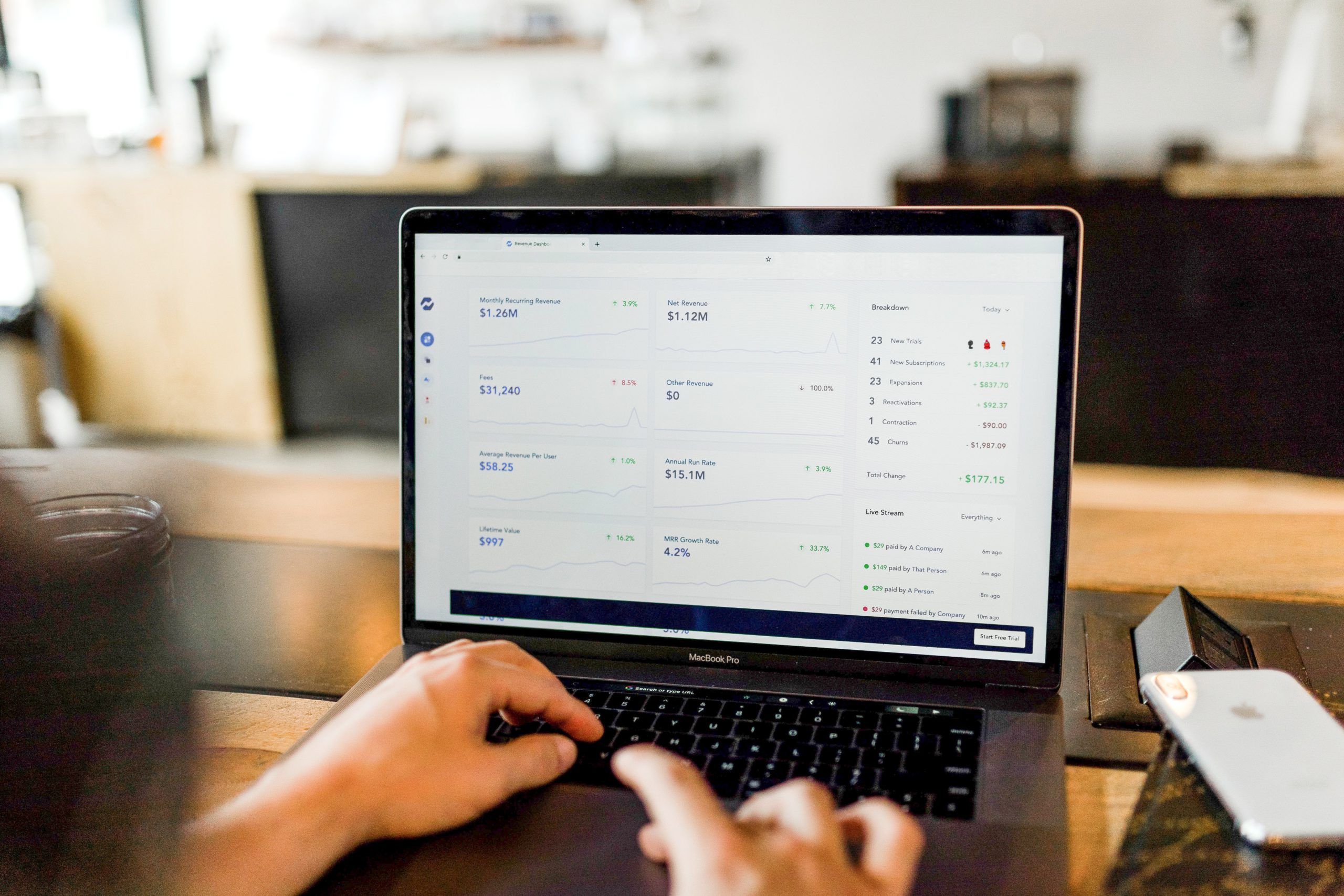 More than 18% of the IT workforce worldwide is working cross-border remote. Among the most popular IT job roles that are doing this are Full-stack developers, across all continents. But regardless of their IT job role, more than 25% of IT professionals privilege a better work-life balance.
Not only that, but except for professionals residing in North America, those working cross-border remote have higher salaries than those working for local companies.
It's also no surprise that most IT professionals want to work remotely cross-border in Europe, as data from this report shows it's the clear popularity test winner in many categories. Those who live outside of Europe want to move there (34.1%), and those who already live there don't want to leave (29.8%). 
It's not all about cross-border remote work, though. Our report also dove deep into relocation trends. 
IT professionals who haven't relocated have lower salaries
According to our data, 20.1% of IT professionals worldwide have relocated to another country. Unsurprisingly, those from Europe are the ones who have relocated the less, and those who have, have mainly moved within Europe. As for IT professionals from other continents, their go-to place if they were to relocate? Europe (41.1%). Yet another sign that Europe is an established tech hub for IT talent. 
Regarding salaries, data shows one immediate takeaway: professionals who have not relocated earn less.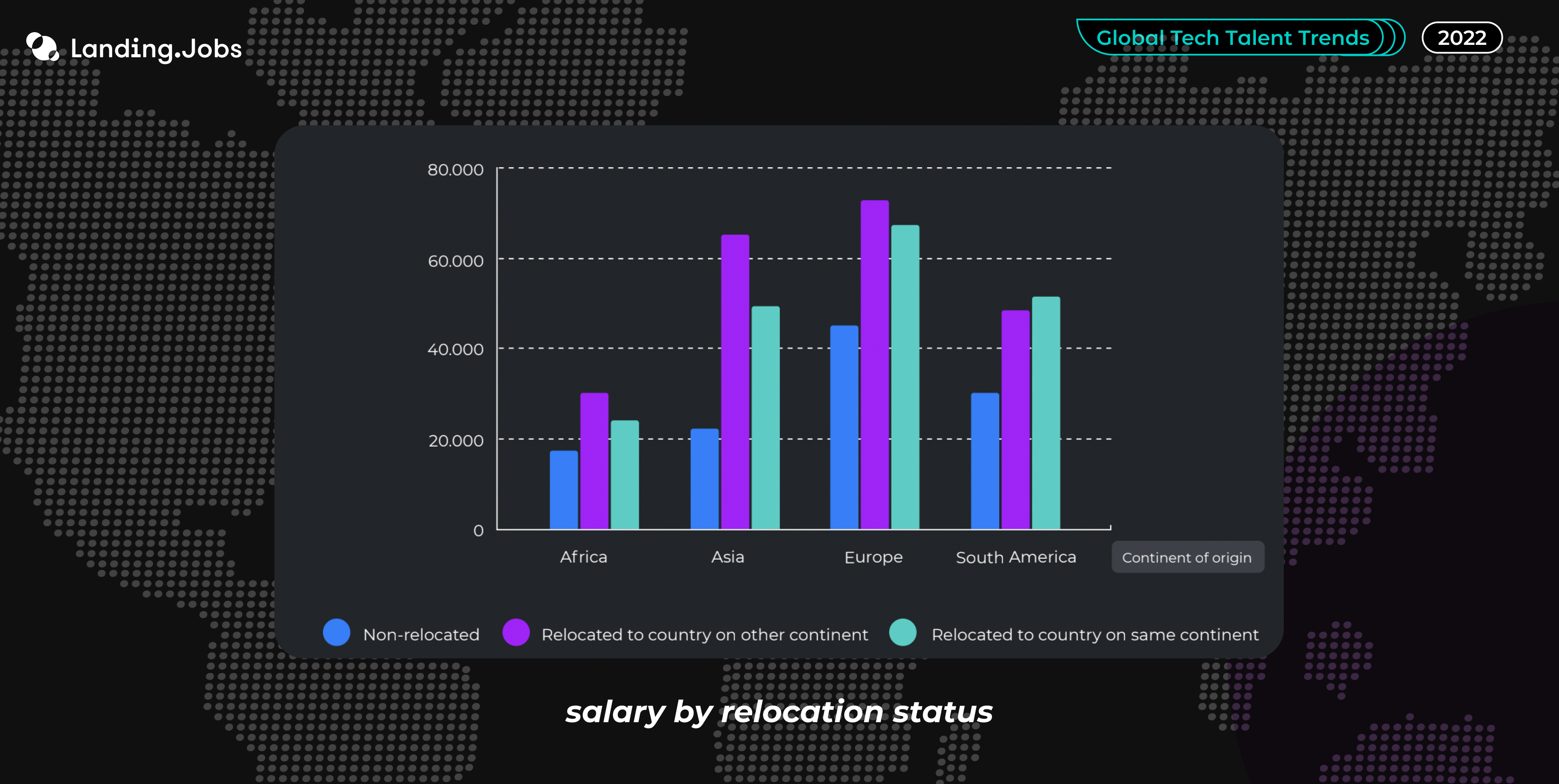 Curiously, quality of life is the main reason for IT professionals to consider relocating to a different country (23.1%). It's no coincidence that Europe is the preferred destination, as it harbours some of the safest countries in the world, as well as excellent tourism. 
Proven trends for IT professionals
All of these insights are available for you to read in full by downloading the several Global Tech Talent Trends reports we've released so far here. They are free, made with the help of the tech community and for the tech community.
Check our job board if you want to check out cross-border remote and relocation IT job openings.
---
 About Gympass
Gympass is a complete corporate wellbeing platform that ignites everyone's journey to feel good. With a single monthly membership, our network provides access to thousands of fitness and wellness programs around the world. Our mission is to make wellbeing universal!