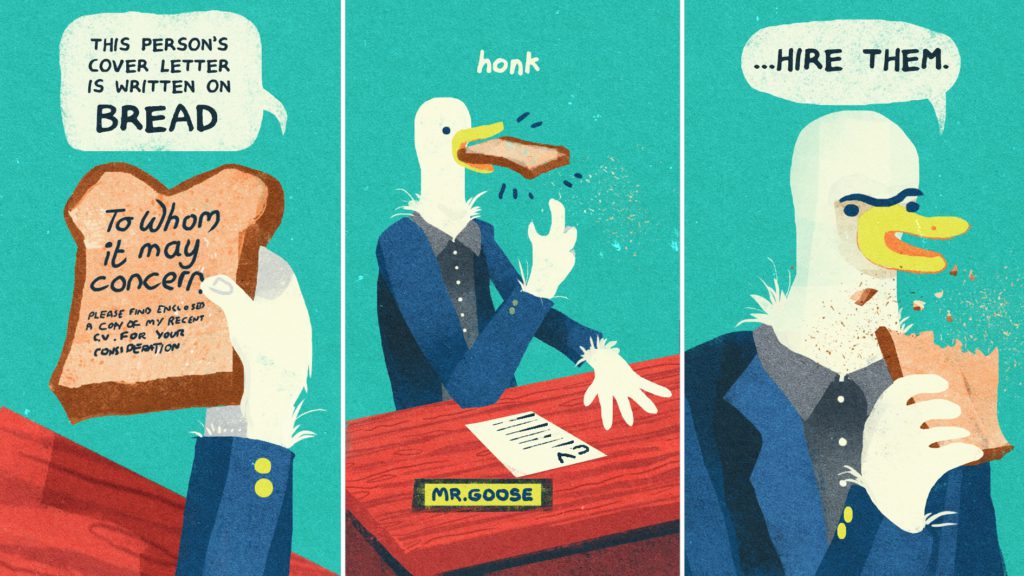 The cover letter is a vital aspect of your application. It is, after all, your first introduction to a prospective employer and it most certainly will affect his or her impression of you.
Now that employers can choose on our platform whether or not they want to receive application letters from candidates applying for a job when they do ask for it, it means they really value it and you should definitely put in some work, so a "Please find my CV attached" simply won't do!
What will do the job better, then?
Keep it short and smart
First of all, your cover letter should never be more than a few paragraphs long. In fact, most employers prefer a cover letter which is only about half a page long. The person reading this letter doesn't need to know your whole life story, so keep it short, smart and to-the-point. Your interviewer shouldn't have to work to try and read your letter.
Show your interest
What caught your attention about the company and this particular job position? Try to show a good story about why you're in this business in the first place, doing what you do, and why this job is the next step for you and your career.
Essentially, share what you can give the company and what you expect the company to give you. This requires research on your part — find out more about the company, its business, and where your work and skills can come in to improve it.
Spell check. Again and again.
Language-wise, you need to be careful when you're writing your cover letter. Yes, it does need to be somewhat formal. No, you shouldn't use slang (no matter how "awesome" or "rad" you think the job is). But it also needs to be genuine.
Try to use your own words (within reason), and always, always avoid clichés. Most importantly, whatever words you decide to use, make sure they're spelt correctly. Check the spelling in your letter not only with your computer's spell-checker but with your own eyes as well. If you're not great at spelling or grammar or are feeling super-careful, get a friend to look over it as well.
Make it unique
Putting all this effort into one letter may seem a little over-the-top, but it's very important that you put the time and effort in here. There is no "one size fits all" when it comes to cover letters, as each one needs to be unique. If your prospective employer reads the letter and feels as though it's just a blanket letter that you've sent to everyone, they aren't going to be impressed. It will seem like you don't really care about the job. You need to make sure that every cover letter you send out is tailored to the job in question.
One of the best ways to do this is to carefully relate the skills you have to the job you are applying for. Most job offers will have a list of essential skills and qualifications that the employer is looking for, so you need to show that you have these skills. However, always remember that you need to fit these points neatly and naturally. Don't just hand in a cover letter that reads like the list of skills you've already included in your CV.
Make it count
Also, one of the main things anyone reading a cover letter is looking out for is whether the candidate is worth interviewing, so you really need to market yourself. Make it clear to the reader that you're a strong candidate for the task at hand. Make them want you.
If you keep all of these tips in mind and apply for the jobs to which you are suited, you should have a pretty strong chance. Try checking out our checklist for nailing your first job interview for the next stage — and finally, get applying!
Matching today with tomorrow,
Your Future.Works team