Coding bootcamps made their debut around 10 years ago and have since become more and more popular. Before bootcamps, if you wanted to be a developer you either: 1) got a degree; 2) deep dived into a self-taught marathon.
Both choices take several years to turn a regular student into a capable professional, which isn't ideal in a fast-paced field where demand is so intense that it makes companies in urgent need of talent.
Bootcamps emerge to respond to this issue and to make it possible for people from any type of background to learn how to code during an intense short period of time, after which they'll be ready to start working.
As formal education is still viewed by so many people as the "proper" way to forge a career, it's understandable that there's questions about the whole concept: will it deliver a quality education? Will I feel ready when it ends? Will I have a more difficult time getting a job? Will my employers and colleagues think I'm lesser than?
Stay tuned to see the unquestionable benefits and the million dollar question at the end.
1. Bootcamps teach the skills employers are looking for
Since their main goal is to make people able to start working immediately after learning new skills, it's only natural that bootcamps focus on a more career-oriented approach by teaching skills that are in demand.
Although you gain more knowledge by getting a degree in computer science [which also emphasizes theory], bootcamps are a great option by being this intensive short-term technical training program that teaches the programming skills that employers are looking for in a very practical way.
Joana Bertoldi, Junior Software Developer at Landing.Jobs and graduate from a LeWagon bootcamp, states:
I didn't have any coding background but at the bootcamp the classes really do start from the basics. The only difference between having previous coding experience is that you have to study a bit harder to understand the abstract concepts of programming.
2. You'll learn new skills in a short period of time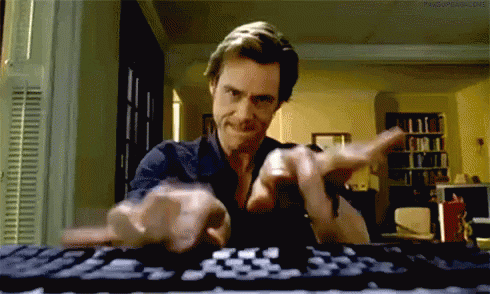 This is probably one of its main benefits — bootcamps are attractive because you can make a big shift in your life in a fast and effective way.
They can last from just a weekend to several weeks/few months depending on what you're looking for. Even if they last a few months, time-wise it's still a smaller investment than the years it takes to get a degree — and, depending on where you're located, it can also mean a smaller investment money-wise.
Learning fast and effectively is definitely appealing, especially when we're talking about a fast-paced work field that needs people ready to work for yesterday — and, if you want to take a peek into a first-person experience, check this!
3. There's one for every taste
Based either on skills you want to have or availability, the options are immense and can fulfill different goals.
A person with no background will have different needs than someone who has a degree or is self-taught; therefore, you can find bootcamps that teach people how to code almost from scratch and others dedicated to expanding the existing skillset.
You can also choose how you want your Bootcamp experience to be: face-to-face, remote, full-time or part-time.
This means that even if you have a job, you don't have to quit it in order to start a bootcamp — you can simply find one that is part-time and, if you prefer, remote. This option also opens up the possibility for people that are located in places where there isn't a big offer to choose bootcamps from other parts of the world that fit their exact needs.
4. It helps you stay motivated, accountable, and on track
This can really depend on the personality of each individual; some people do better at their own pace and have no issues with staying on track.
But a lot of people do struggle with that, and joining a bootcamp can do wonders for accountability even if you're doing it remotely. You'll be responsible for showing work done, and the beautiful thing is that you're not the only one — there'll be other people going through the same experience, which can be crucial to keep your motivation high and, at the same time, create an opportunity to make new friends in an unknown field.
Still on this note, bootcamps can also facilitate networking. It can be hard to meet new people when you're changing fields, but when you attend a bootcamp you're necessarily surrounding yourself with like-minded people. Once all of you start your adventure in the tech industry, you can count on one another to help each other out — not only on personal matters but also professional ones (hello referrals and memes!).
And now it's time for the big question everyone wants to ask:
Will this investment pay off and get me a job?
To get this out of the way, let me just start by saying it seems that employers don't usually raise their eyebrows to bootcamp graduates.
According to Dan Ayoub, general manager for Microsoft Education, "a bootcamp is a great way to explore it [coding field] without investing the time and resources a traditional four-year degree requires". He adds that it's "not only a great way to learn the skill set of coding, but also to network and see what a career in coding could look like based on an individual's areas of interest."
As for employment, according to CIRR the average percentage of graduates employed 180 days after graduation was around 78% (based on data from 29 coding bootcamps in 2018).
Depending on the bootcamp, students may also gain access to career services to help them in their job hunt after graduation and, in other cases, may even have partnerships with tech companies which can facilitate not only networking with professionals and alumni but also open up the possibility of gaining an internship.
Traditional formal education isn't a one size fits all — not everyone has the same opportunities or even interest in attending. Coding bootcamps end up being a great option for people who want to switch careers or expand their skill set without investing a lot of time — but this doesn't mean that it won't be tough, an immersive program will necessarily demand availability and productivity.
If someone is willing to put all the possible effort into reaching the bootcamp goals, they'll be able to turn their life around in a very short amount of time. — Joana Bertoldi, Junior Software Developer @ Landing.Jobs
If you want to check for yourself a few bootcamps, we surely recommend a few that were our partners over the years: Ironhack, Wild Code School, 4Geeks and Le Wagon can get you started on your market search!
Happy coding! 🤓